Katapult Financing - Lease Your Air Suspension or Coilovers Kits
What is Katapult?
Katapult offers a simple, straight-forward lease to own financing option, with no credit need or required, to help you get your Air or Coilover Suspension from top retailers and pay over time.
What is lease to own?
Lease to own means that you make recurring payments for the use of the products you have selected. You have no long-term obligation to continue leasing and can return the product to Katapult at any time with no further obligation other than for amounts past due.
Apply quickly with Katapult
With Katapult selected as your payment method, fill out your shipping and billing information, review your order, then select "Check out with Katapult".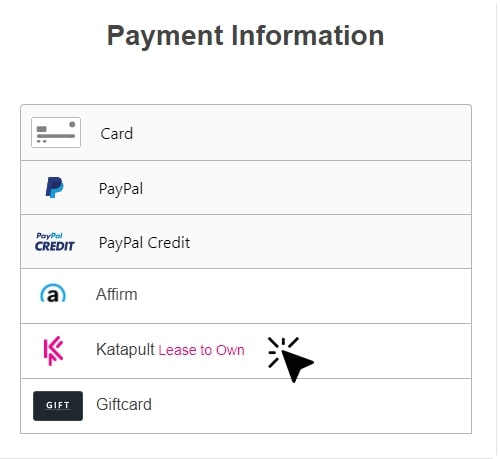 Checkout and shipping
Confirm your order and your order will be placed! After checkout, your order will be immediately processed by our team.
Easy and Affordable Payments
You'll make recurring payments to Katapult with the option to pay off at any time. You own the items once you pay off or complete your lease. The sooner you pay off the more you save!